Heading On A Contiki - Here Is What You Need to Have Before You Leave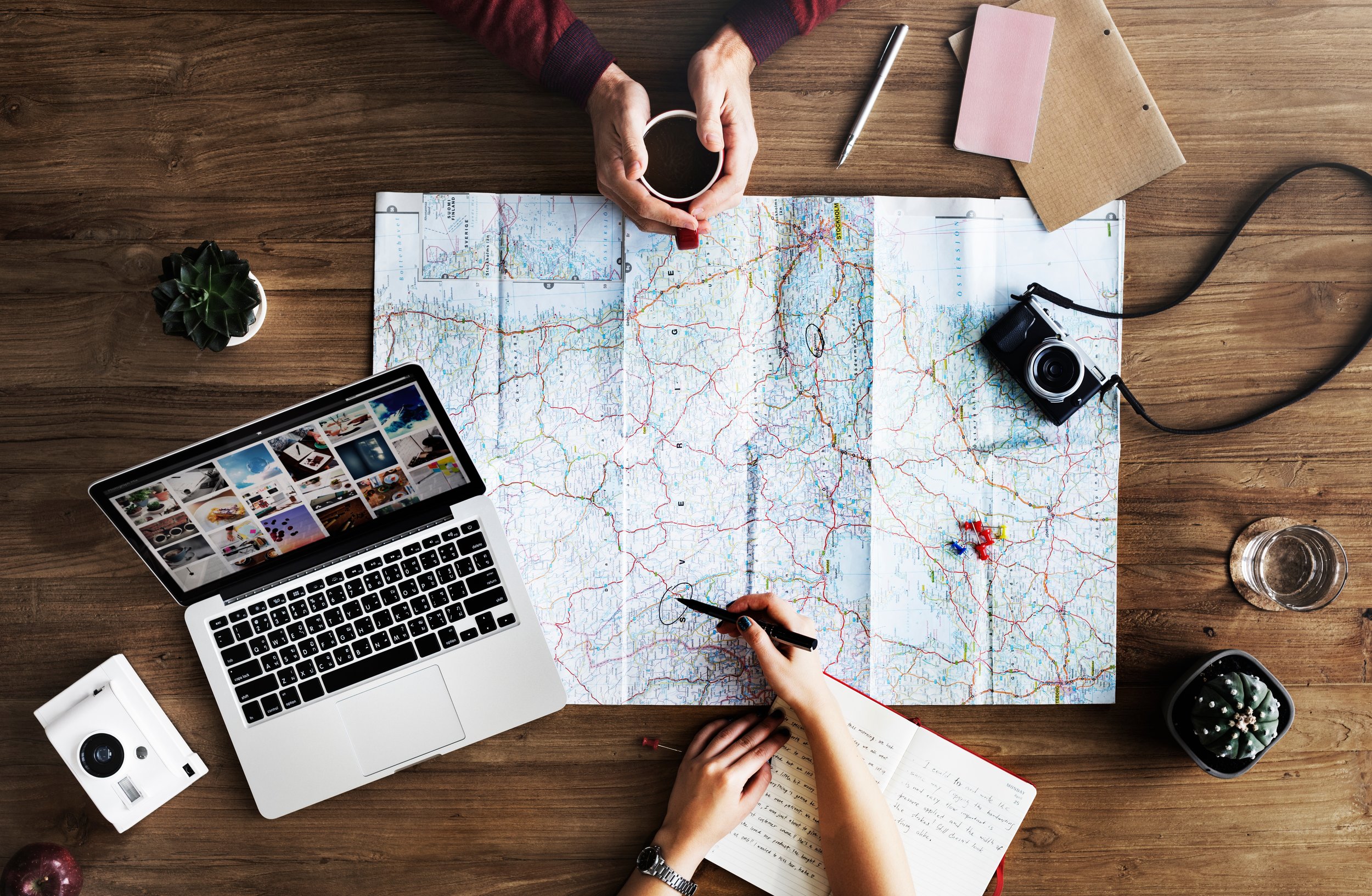 In May I am taking my very first Contiki around Mexico. I am nervous and excited to be on the Sol Seeker trip which travels across countries in eleven days. Starting in Mexico City, we will travel along to Merida, then Chichen Itza - a world heritage listed site. After this, we are off for three days in sunny Cancun. Then we are off to Belize! Another beautiful part of the world. We will also travel through to the Guatemalan Rainforest before ending the trip in Antigua. It will be a trip of a lifetime as I really have no idea where any of these countries are (Time to start watching those Mexican themed movies I think!)
Last year I took a Topdeck tour around sunny California and LOVED IT. But what I didn't know was there are a few essentials you need to have before you embark on your trip. With the Contiki not far away this year I am prepared. Here is everything you need to have for your Contiki...aside from the obvious.
1. Travel Insurance - If you're traveling on a Contiki you MUST have an insurance policy that covers the following.
Cancellation and curtailment
Loss or damage to baggage
Loss of money, traveler's cheques, and personal belongings
Medical insurance
I didn't know this was a must have when on my Topdeck but luckily I was sorted with Worldcare Travel Insurance and I have done the same this year. Worldcare has sponsored part of my trip by providing me a GoComprehensive travel insurance policy. I trust them and they were super helpful. The GoComprehensive Travel Insurance plan is perfect for your next group trip.
Worldcare Travel Insurance have given me a special discount code for 15% off to share with you all WHICH IS AMAZING! So if you are looking to travel anytime soon I urge you to get Travel Insurance. Head to the site, get a quote or just go ahead and book. Use the code MODERN15 and you are good to go!*
2. Labels, Labels, Labels - Label everything on your group trip. They become your besties and you end up sharing clothes and well it gets messy. If you take particular medications it is also recommended that you label these clearly so if something does go wrong your group leader can access these with ease. It seems silly but you might just thank me for this hot tip. 3. Contiki Ticket To Ride - Aporoxmently three weeks before departure you will receive a bunch of documents from Contiki. These are really important and shouldn't be packed in your suitcase but have it on you for day one of your tour.
4. Correct Luggage sizes - Not only does your airline have maximum's but so does your Contiki coach. Make sure before you leave that you check all of these on the Contiki website. It is also good to check any restrictions you might have on internal flights you might have on your Contiki itinerary.
I am super excited about this Contiki, I am not too sure what to expect, but regardless I know I've got this.
Have you been on a Contiki before?
Main image by - Rawpixel.com
*Policy terms, conditions, limits and exclusions apply. Before making a decision please consider the policy wording. 15% discount offer is valid for online purchases only and expires on July 1 2017. 15% discount applies to Worldcare standard pricing and any additional premium for pre-existing medical cover but does not apply to any additional premium for specified items or other discounted offers.